Varje år hålls många spännande evenemang på Mallorca. Flera av dem är internationella events som hålls på Mallorca år efter år. På den här sidan har vi samlat några av de största evenemangen på Mallorca.
Trofeo S.A.R. Princesa Sofia Mallorca 2023 || 29. marts – 8. april 2023
Varje år sedan 1968 har seglingseliten tävlat i bukten framför Palma de Mallorca, Palmabukten. Här seglar flera olympiska båtklasser, inklusive 49er och 470-jollen. Vindsurfing och kitesurfing står också på agendan. Det är den spanska drottningen Sofia som står för namnet på den prestigefyllda tävlingen, och hon har flera gånger varit på plats för att dela ut medaljer.
Anmälan och mer information finns på deras officiella hemsida.
Ironman 70.3 Alcúdia-Mallorca 2023 || 13. maj 2023
Enligt arrangörerna är Mallorca 70.3 en av världens mest populära Ironman på distansen 70.3. Distansen 70.3 syftar till loppets totala längd i miles, vilket motsvarar 113 kilometer. De 113 kilometerna fördelas på 1,9 km simning i Alcudia-bukten, 90 km cykling i Mallorcas kuperade terräng, samt 21,1 km löpning i Port d'Alcudia.
Se mer information om loppet på Ironmans officiella hemsida.
Mallorca Live Festival 2023 || 18-20. maj 2023
Mallorca Live Festival blir större för varje år som går. Festivalen hålls i utkanten av feststaden Magaluf. Från de flesta utomhusscenerna spelas musik av fler än 50 olika artister och band. År 2023 är de största akterna The Chemical Brothers, The Kooks och Quevedo.
Se alla artister som uppträder på Mallorca Live Festivals officiella hemsida.
ATP 250 Mallorca Championships – Tennis || 20. juni – 1. juli 2023
Mallorca Championships började som en del av ATP 250-touren år 2021. Turneringen spelas på gräsplaner i Santa Ponsa och är för många spelare en förberedelse inför Wimbledon, världens mest prestigefulla tennisturnering på gräs.
Tidigare vinnare av turneringen är Daniil Medvedev och Stefanos Tsitsipa. År 2023 deltar bl.a. Nick Kyrgios.
Läs mer på den officiella hemsidan.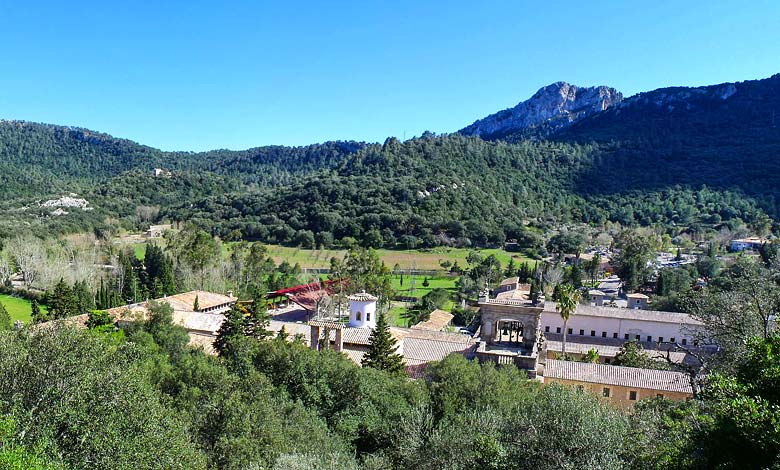 Des Güell a Lluc a Peu – Pilgrimernas natt || 5. august 2023
Varje år en kväll i augusti lockas fler än 10,000 personer på en pilgrimsvandring från Palma de Mallorca till klostret i Lluc. Det är en vandring på 50 km. Deltagarna är både lokala och turister i mer eller mindre alla åldrar. De sägs att de flesta från Mallorca provar på Des Güell a Lluc a Peu minst en gång i livet.
Spansktalande personer kan läsa mer på den officiella hemsidan.